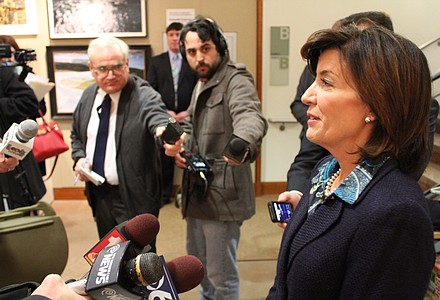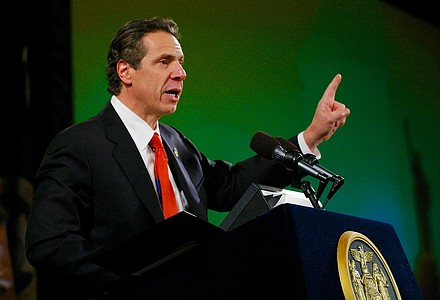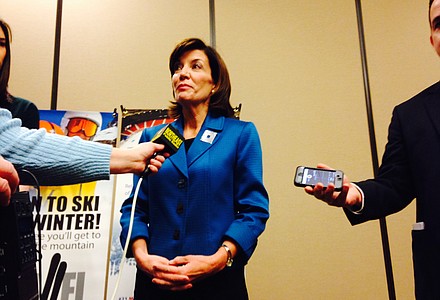 Latest stories

Area state legislators Dan Stec and Betty Little, reacting to the corruption charges filed against state Assembly Speaker Sheldon Silver, say its time for Silver to give up his post so the state can get back to business at hand.

Adirondack Foundation, in partnership with the Cloudsplitter Foundation, Chapel Hill Foundation, AdkAction, the Grabe Family Foundation, and the McLanahan Family Fund, is now offering grants to daycare providers in the northern Adirondack region.
Plattsburgh Relay for Life Kick Off event will take place Feb. 7 from 2 to 4 p.m. at the Plattsburgh International Airport.

Construction of the Saranac Lake Winter Carnival Ice Palace will begin on Jan. 22.

Identifying high taxation as a longstanding problem in the state, Cuomo proposes a program that should return an average sum of $781 to 543,300 upstate homeowners and renters through an income tax credit.

Give blood at the North Country Regional Blood Donor Center or at any of its scheduled blood drives and get a haircut at Supercuts for just $5.

On Friday, Lieutenant Governor Kathy Hochul announced the creation of a $500 million initiative that aims to deliver high speed broadband access to every state resident by 2019.
The Kiwanis Club of Plattsburgh – Noon Club honored two people recently for their contributions to the community and to the objectives of Kiwanis.
How can you change the world?, a lesson in peace and diversity, will take place Jan. 19 from 10 a.m. to noon at the Imaginarium Children's Museum of the North Country, a lesson in observance of Martin Luther King, Jr. Day.

Wednesday, Jan. 21 will mark the 5th Annual "Dine United" for the Adirondack Region in which a wide variety of restaurants throughout Clinton, Essex and Franklin Counties participating.

Former Congressman Bill Owens takes on a new role: as a director of both Arrow Financial Corp. and Glens Falls National Bank. Arrow Financial has a wide influence in upstate New York — its subsidiaries and affiliates include Saratoga National Bank and insurance providers Loomis & LaPann insurance agency, McPhillips Insurance Agency, Upstate Agency, Capital Financial Group — as well as North Country Investment Advisors.

Lakes to Locks Passage plans mobile app, audio tours will bring history to life.

Cock-A-Doodle-Shoe USSSA National Snowshoe Championships will take place Jan. 17 at 10 a.m. at the New Land Trust (NLT) in Saranac.

Beloved by upstate voters, U.S. Rep. Chris Gibson makes the surprise announcement that he's retiring from Congress — at least temporarily.