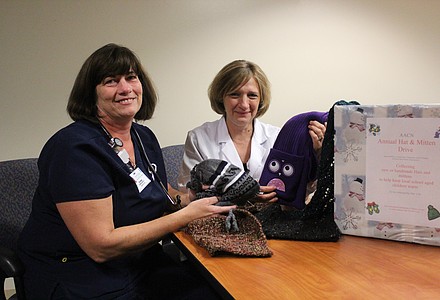 Fri

Sat

Sun

Mon

Tue

Latest stories

Friends of the Old Stone Barracks (FOSB) is pleased to announce the results of their request for proposals and a new life for Plattsburgh's Old Stone Barracks.

United Way has arrived at a date for the fourth annual DINE UNITED, an event designed to bring the restaurants of Clinton, Essex and Franklin Counties together in an effort to help the people of our community.
The 22nd annual Interfaith Food Shelf Auction will take place Nov. 22 at 3:30 p.m. at the VFW, hosted by Eye Care for the Adirondacks (ECFTA).

Nurses at the Intensive Care and Step-Down units of UVMHN-CVPH are looking for the public's help in providing warm hats and mittens for needy area children.

Although they fell short of winning office in last week's state and federal elections, Green Party officials say the best is yet to come.
The Gibson Brothers will perform Nov. 16 at 3 p.m. in the Giltz Auditorium in Hawkins Hall.  
The 5th Annual Plattsburgh Polar Plunge is only six days away.

Operation Christmas Child is hoping to collect more than 8,500 gift-filled shoeboxes from Ticonderoga to Champlain and across Franklin, Clinton, Essex and St. Lawrence Counties.

While the Congresswoman-elect scorched her Democratic opponent by 20 points, the GOP rock star failed to pull off a victory in Essex County.
The Lake Champlain International Film Festival will make its way to Plattsburgh with a variety of films for everyone to see.

Republican Elise Stefanik makes history in becoming the youngest woman elected to serve in the US House of Representatives.

With hours until Election Day, the three congressional hopefuls spent Saturday locking down support in Glens Falls.

Just days before next week's general election, GOP gubernatorial hopeful Rob Astorino touched down in Plattsburgh to rally the faithful.

For fans of Gordie Little's children's books, good news is on the way. Little recently discovered a manuscript, which had been lost for over a decade.