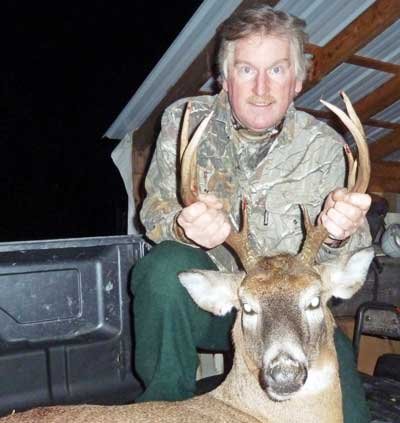 The first significant snow of the season has finally arrived, and while accumulations remain far too meager to jump-start the backcountry ski season; the woods are again white. The Northern Zone Regular Big Game Hunting season officially ended on Dec. 2, however, hunters can still get out for the Late Muzzleloading Season Dec. 3-9 in several Northern Zone Wildlife Management Units, including 5A, 5G, 5J, 6A, 6C, 6H and 6G.
There will also be continued hunting opportunities for bobcat, coyote, fox, coyote and raccoon.
Ruffed grouse populations also appear to be in great shape this season, and it's been a rare day when I've failed to flush at least a few grouse while hunting for whitetail.
Of course, grouse always seem to be around when I'm carrying a deer rifle, and conversely, deer typically appear while I'm lugging a shotgun.
Fortunately, outdoor enthusiasts will soon be confronted with a variety of additional winter recreational options as ice overtakes the local lakes and the snowpack continues to grow. Winter's hard cap has already locked in many of the smaller ponds, and the larger lakes won't be far behind.
Finally, off the snide
Following a prolonged drought in my annual deer hunting efforts, I finally managed to harvest a nice buck during the regular (rifle) season. While I've had success during the archery and muzzleloader seasons in recent years, bucks have proven to be rather elusive during recent rifle seasons.
As an old fishing guest always proclaims after landing his first trout of the season, "I'm officially off the snide." Finally, I have a right to make the same claim for the hunting season.
Unfortunately, there is no great hunting tale to tell. Before heading off to the woods, I showered with scent-free soap and I made sure my hunting clothes were as scentless as possible. I also dragged pads covered with Tink's No. 69 all the way to my stand, and I hung them a short distance away.
Joe Hackett is a guide and sportsman living in Ray Brook. Contact him at brookside18@adelphia.net.
(Continued on Next Page)
Prev Next
Vote on this Story by clicking on the Icon