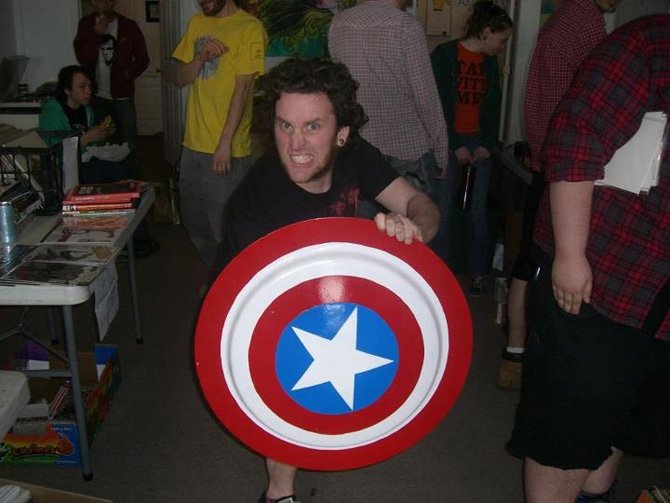 Plattsburgh — The time has come to venture into the basement and dust off those unwanted VHS tapes, old books and odds and ends and trade them for treasures.
The ROTA Gallery, located at 50 Margaret Street in Plattsburgh, will be giving collectors of interesting things a chance to nerd out at ROTA*CON, which will take place Saturday, Dec. 8 from 10 a.m. to 7 p.m.
Gallery owner Matt Hall said the trade-and-swap event is an opportunity to showcase peoples interesting treasures of pop culture icons, including movies, comics, fantasy fiction escapism, do-it-yourself creative works, collectible items, books and all sorts of odds and ends.
"You can pass people all the time on the street and not realize you have a common interest," Hall said. "The ROTA*CON is a catalyst for more direct communication for people with similar interests."

During the event the gallery will be adorned with pop-culture-inspired artwork and visitors can participate in a video game tournament, which will begin at 4 p.m.
The PlayStation 3 and Super Nintendo consoles will be set up all day for those who can't wait for the tournament.
The Great Chernesky, a "tramp musician" from Auburn who is known for his spontaneous and lively folk music performances, will perform around 7 p.m., after ROTA*CON.
The all-day event promises to be an all age and family fun event.
"There are other Comic Con type events that can be graphic but our event is open to all ages," Hall said.

This will be the fourth ROTA*CON put together by ROTA Gallery, a cooperatively owned not-for-profit cultural center operated for and by the community of Plattsburgh.
Through the swaps and trades Hall has seen exciting, interesting and unique pieces come through the doors.
"There has just been so much, I can't even say what was the best or most interesting," Hall said.
(Continued on Next Page)
Prev Next
Vote on this Story by clicking on the Icon