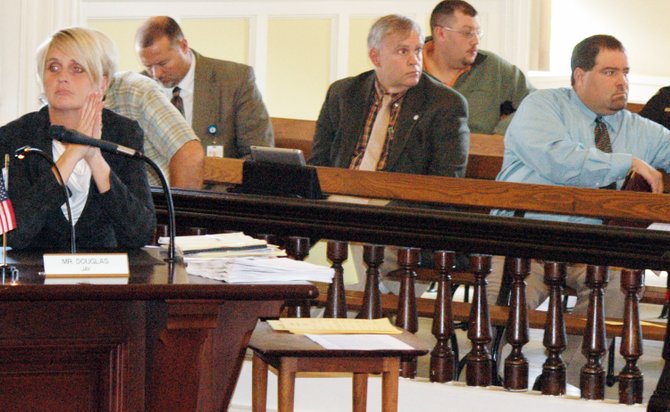 Elizabethtown — Government officials from Clinton and Franklin County came together with peers from Essex County Oct. 22 to discuss the issue of sexual crimes, especially those involving children.
The sexual offenders laws task force committee was the brainchild of Jay Supervisor and county Chairman Randy Douglas after he heard from residents in his town concerned about registered sex offenders living near buildings in the AuSable Valley Central School District.
"There were some concerned citizens in different areas about how we share information and the rules and regulations in the sex offender registry laws," Douglas said. "I think that it is important today that as we share information that we all come away from this realizing that we are doing what is best to keep our communities safe."
Essex County Attorney Daniel Manning said that enacting new laws at a county level could prove a challenge with many being challenged on the basis of pre-emption.
"If the state of New York has enacted a law that already covers a subject matter and has decided to take control of that field, then the courts will not allow local municipalities to enact local laws that are accompanying the state law," Manning said. "You would have a severe challenge to it."
Essex County District Attorney Kristy Sprague took time to talk about the different levels of sexual offenders on the registry, saying that Level 1 offenders are the least likely to commit another offense, while Level 2 represented a moderate risk and Level 3 a severe risk.
Sprague added that she felt the laws needed to be updated to bring them into the electronic age.
"One of my main complaints is that this has never been updated to include cyber crimes," she said. "There is nothing on here saying that someone used a computer to gain a relationship with a child. We are seeing a lot of that where texting and messaging is being used as the first contact. If there is one suggestion I would make today, it would be to change that scoring system to include cyber crimes."
(Continued on Next Page)
Prev Next
Vote on this Story by clicking on the Icon