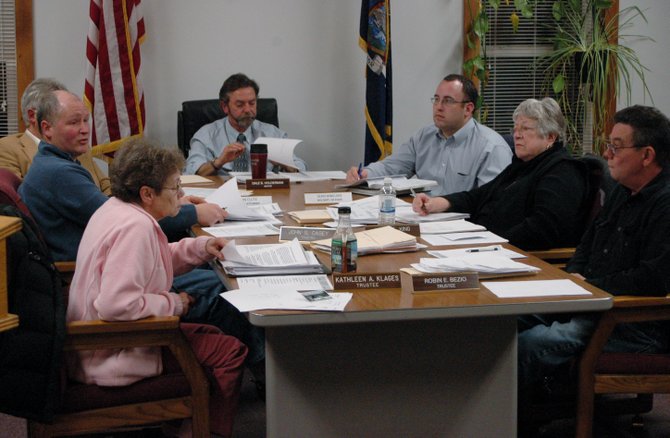 Keeseville — The village of Keeseville has started down the road that could lead to the end of the incorporated municipality.
Mayor Dale Holderman and New York Department of State representative Sean Maguire spoke to members of the Board of Trustees and residents Feb. 12 about the next steps in the dissolution process.
"We are accepting the vote as legal tonight, and our time clock starts tonight for 180 days," Holderman said. "We have that time to present this dissolution plan to the public. We will probably have one or two public hearings on it and take into consideration the comments of the public. Then we will come back as a board and approve a plan."
Holderman also outlined the process to bring the dissolution plan to a permissive referendum if 25 percent of village residents signed a petition within 45 days of the village accepting the plan.
"The vote is a vote to approve or not approve the plan that the trustees accept," Holderman said. "If the plan was voted down then, the process would be stopped."
Holderman added that if the plan were voted down, his understanding was that there would be a four-year moratorium on another dissolution vote, which Maguire contested.
"The four-year moratorium is only on the first vote (whether to move forward with the dissolution process)," Maguire said. "If the permissive referendum should fail, there is no moratorium. The way the law is written, it is non-specific as to what happens after. Conventional thinking is that you presented the best plan to the public and it was not accepted."
Maguire said that if a referendum were to defeat the plan, the village would have options as well as the residents who are registered voters.
"It grants the board the opportunity to amend the plan," Maguire said. "It grants the board the latitude to present a revised plan. You could face another petition. You could re-present the same plan. It could be a vicious cycle."
(Continued on Next Page)
Prev Next
Vote on this Story by clicking on the Icon