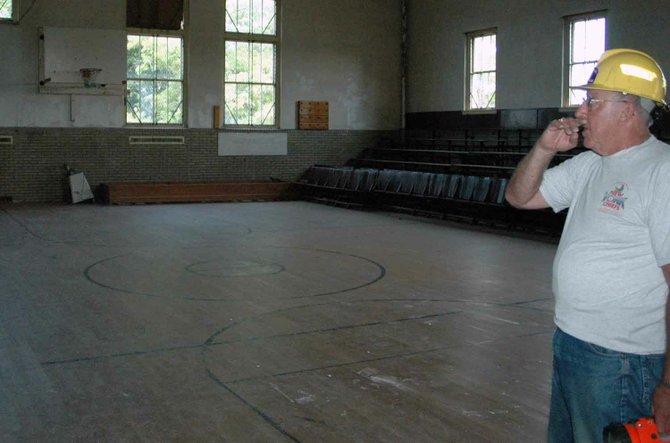 Keeseville — A new not-for-profit committee has been set up to continue the work needed to bring back the Keeseville Civic Center.
Jim King, who has been at the forefront of the movement to restore the former Keeseville High School into a serviceable civic center once again, talked about the partnership he believes can be formed between the new organization and the village.
"We want to go forward with reopening the new school to be a civic center," King said. "We want to be able to lease space so it will not be a tax burden on anyone."
Committee member Bill Russell also spoke to the group about working together with the village.
"The village wanted to give us an opportunity to see what we could do to make this a community center for good community functions," Russell said. "We may have to get funds in the name of the village to get some of the grants. If we have to do that, we would come back to the village and let you would know exactly what is going on."
Russell added that the goal was to make the civic center a self-sustaining entity.
"It may very well be that some of the funding will have to come through in the name of the village or, in two years, the town," he said.
"Our goal is to get some of the rooms in shape to rent so we can have some revenue."
King talked about some of the things that have been done at the building.
"We have put some effort into stabilizing the building and bringing it up to date," King said. "We will start the boiler up in the middle of March because the piping and building is so very cold. If we start putting steam through the pipe, the steam will turn back into water and then turn into ice on the pipes and cause major damage to the system."
(Continued on Next Page)
Prev Next
Vote on this Story by clicking on the Icon