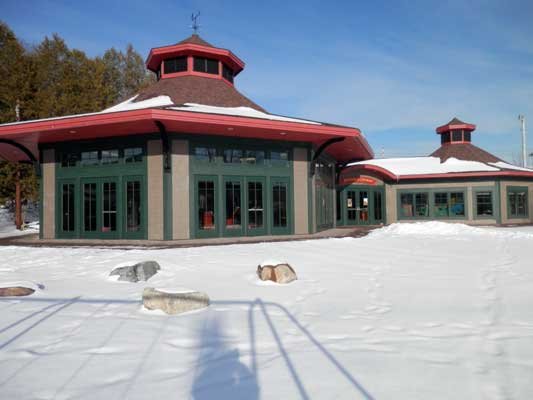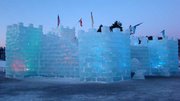 On Saturday, Feb. 23, residents of Saranac Lake will again be joined by visitors from across the region to help carry on a spirit of celebration that has kept a festive atmosphere alive in the community for several weeks.
The event will be the Third Annual Musicians Unite for North County Food Pantries, and it will be hosted at the Adirondack Carousel on the corner of Depot St. and Bloomingdale Avenue beginning at 10:45 a.m. The all-day, family-friendly, free concert will include over a dozen acts ranging from folk to blues to rock, and even a bagpiper!
It's certain to be a good time, and it's certainly for a good cause, as proceeds from the concert will benefit food pantries in Saranac Lake, Vermontville, Brighton, and Duane. Attendees may bring donations of cash and/or non-perishable foods.
Actually, Saturday's event will be another in a long line of parties that Saranac Lake first began hosting over a century ago. The recent 115th Annual Winter Carnival was just the latest in a long and proud heritage of celebrations that first began with efforts to help tuberculosis patients, aka 'lungers' deal with being cooped up indoors for long periods of time. The aliment was also known as the winter blues, or cabin fever.
There is no doubt that Saranac Lakers enjoy a good celebration, and they certainly know how to throw a party. The strange hereditary trait may have been inherited from a time when the village hosted the cure industry, and it was known as the 'City of Second Chance.'
Despite the source of the spirit, there's no doubt it continues to foster a lingering notion of community celebration that remains alive to this day. Or it may simply have come from a need to keep moving to stay warm in a mountain town that receives regular notoriety for being ranked as the coldest location in the nation.
Joe Hackett is a guide and sportsman residing in Ray Brook. Contact him at brookside18@adelphia.net.
(Continued on Next Page)
Prev Next
Vote on this Story by clicking on the Icon