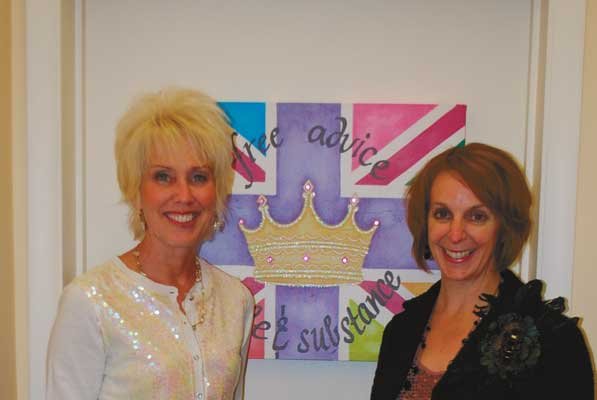 Dear style & substance:
My husband spends much of his down time playing video games, watching TV., surfing the net or playing fantasy football. I have always thought that I should be respectful of this because I thought that he really needed it. Now I am seeing that it is taking more of his time than I am. What should I do to get this changed around so we live as a couple and not two individuals sharing space?
First, you are correct in stating this relationship needs to be "turned around." We can't tell you how often we hear this question…but we would include distracted cell phone users as well! We have become a world of multi-tasking, distracted individuals in impersonal relationships. We have become too busy in our "virtual" lives to be present in our real lives.
We are hearing that the video/computer/phone disease has spread to children and wives as well, and believe that it is used as a form of escape. Before we know it, it has become an addiction. We all need escape and down time; however, we can fall into an unhealthy and isolated world by not re-engaging after we have been re-charged. The problem with technology is that it is instant, and generally quite pleasant. It does not talk back, badger, or demand time.
Start with yourself for a week of trial and error attention. Observe yourself and others without comment. When someone is present with you, give them your full attention; if this means silencing your phone and clearing your computer screen, then so be it. You may feel the draw of your computer or cell phone, acknowledge it and let it pass. If you are waiting for an important call or email, then apologize in letting that person know ahead of time. This exercise will increase your awareness in your own behavior and prepare you for the changes that you would like your husband, and others, to make.
(Continued on Next Page)
Prev Next
Vote on this Story by clicking on the Icon