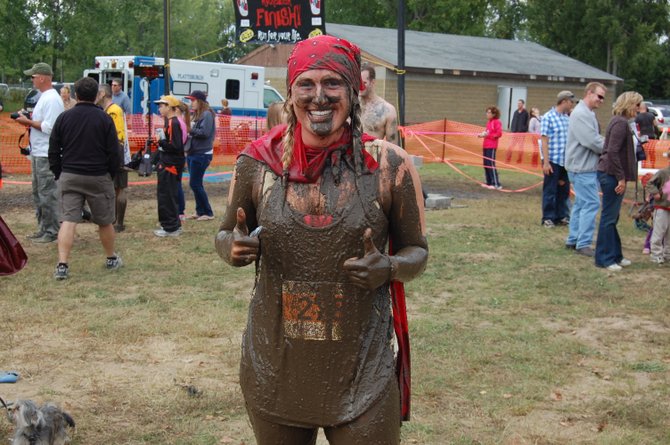 Plattsburgh — If you've ever heard the phrase "going against the grain" the Rockeater Adventure Race is the literal version of that phrase.
The event will be held at Plattsburgh beach on Sept. 21. This event is for not only the adventurer but for someone who likes to get physical and likes to get dirty. It is also not an event for the weak at heart. It is about pulling up one's sleeves and testing one's endurance.
What is the one thing that someone can expect when experiencing this grand event? Everything. The various highs and lows of taking on what the body can handle. Participants need to be prepared to sweat and come in contact with a lot of mud. This is not the Kentucky Derby. The only horse power racing around these obstacle courses are that of the human participants.
Rockeater is the kind of event for those who have always wanted to do something challenging like run a marathon but never had the chance to do so. For this challenging day of events there are five different obstacles to be tackled. But before one even tackles the obstacles that lie in front of them there are a few other things one should note.
The first being that there is a costume requirement. For this day of challenges the dress attire is not a tee shirt and a pair of shorts with sneakers. Instead, it is a crazy costume and a pair of good running sneakers.
The second important item is that the race is different from a traditional race because it isn't timed. So this is a race for those with a true competitive spirit but who isn't worried about it being an untimed event.
As mentioned earlier there are five obstacles that each contestant of this contest must complete. There is the lake run, barricade jumper, walking on yarn spools and crawling through a tunnel, just to name a few. And, yes, there is still the opportunity to become one with the mud throughout challenges.
(Continued on Next Page)
Prev Next
Vote on this Story by clicking on the Icon