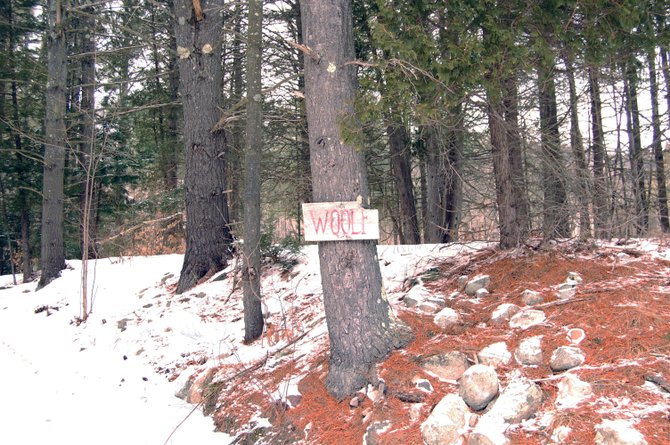 ELIZABETHTOWN — A lone wolf has been introduced to the North Country… but remains elusive.
For now.
Since Feb. 12 when the 21st Congressional District Democratic committee chairs met in Long Lake and voted to endorse Aaron Woolf's bid to run for the seat being vacated by Bill Owens (D-Plattsburgh), the candidate has not publicly spoken with the press.
Woolf, a documentary filmmaker and co-owner of a grocery store in New York City with no political experience, is seeking to replace outgoing Congressman Owens, a Democrat who won the seat in 2009 after a contentious election against challengers Dede Scozzafava and Doug Hoffman that received national coverage.
In the three weeks since his selection, Woolf has remained quiet despite being blasted by editorial boards throughout the North Country for a perceived lack of transparency surrounding his campaign.
It wasn't until Tuesday, March 4 when WWNY-7 cornered the candidate at a meeting with the St. Lawrence County Democratic Committee at Sergi's Italian Restaurant in Potsdam that Woolf briefly stepped outside to address the media:
"We're going to make an official announcement in a couple weeks and after that I will make myself available to the press, I'll make myself available to everybody," Woolf told WWNY-7's Candace Dunkley.
Woolf had no comment when asked what issues are important to him in the North Country, which he was also taken to task for by the National Republican Congressional Committee.
"It's absolutely pathetic that Aaron Woolf has been running for Congress for weeks and still refuses to talk about the issues that are important to voters in the North Country," said National Republican Congressional Committee spokesman Ian Prior in a statement issued Wednesday, March 5.
"If this is the kind of candidate that Woolf is going to be, perhaps he should try running for a post like dog catcher before he seeks an office that requires open and honest dialogue of important issues."
(Continued on Next Page)
Prev Next
Vote on this Story by clicking on the Icon